Welcome to Shirley's Online Shop. You will find decorative painting pattern packets, painting supplies, Notecards, Calendars and Christmas Ornaments.

Featured in the Shop
This is where Supply Shopping begins! I hope that you will be able to find just what you are looking for! If you can't find it then let me know and I will do my best to find it for you!
If you have any suggestions for additions please let me know. I am always looking for suggestions for subject matter!
If you are looking for an item that you cannot find elsewhere let me know and I will do my best to find it for you!
If interested in WHOLESALE prices (Gallery is not available for wholesale pricing) please contact me.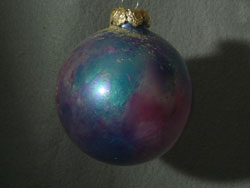 ORDERING INFORMATION FOR ORNAMENTS:
1. Choose your Ornament shape. Place in Shopping Cart.
2. Under heading of "Crown Jewels...Color" choose the color or colors that you want. After each selection place in Shopping Cart.
3. For additional Ornaments repeat numbers 1 and 2.
4. Continue until you are finished. Proceed with checkout.
5. If you have custom colors that you want to use just email with the information and I will put that together for you. Please include in the email a phone number to contact you by.
Prices Subject to Change without Notification
---
Shirley Nan Ruchong, CDA
2440 Frank Street, Eureka, CA 95501
Phone: 707-445-1512 - Email: Shirley@ShirleyNanRuchong.com