The Gallery features artwork that is for sale. You may purchase by going to "Shop Online" and click on "Gallery" then the appropriate heading.
The Rose and Still Life series is painted on Canvas or Masonite Panels and is framed.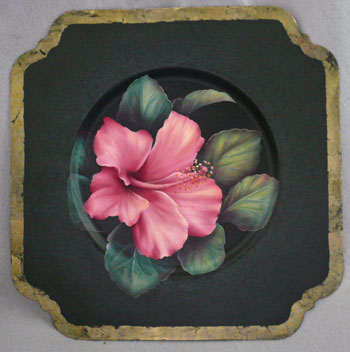 Sturbridge Hibiscus
A lovely pink hibiscus found in front of the Publick House in Sturbridge, MA. Who knew?! Painted in oils with my favorite technique to create a rippled and flowing flower. SELECTED TO BE OFFERED AS A CLASS IN 2009 AT SDP IN PEORIA,ILLINOIS.
---
Shirley Nan Ruchong, CDA
2440 Frank Street, Eureka, CA 95501
Phone: 707-445-1512 - Email: Shirley@ShirleyNanRuchong.com