The Gallery features artwork that is for sale. You may purchase by going to "Shop Online" and click on "Gallery" then the appropriate heading.
The Rose and Still Life series is painted on Canvas or Masonite Panels and is framed.




Click to Enlarge


Prev 1 2 3 Next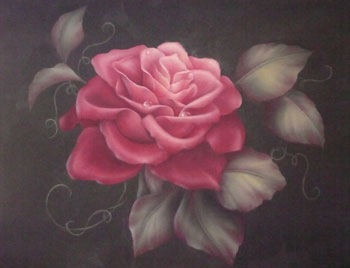 Melissa's Rose
A full red rose that transitions into a warm center with hints of light orange and yellow. My daughter, Melissa, asked for a red rose and this is the result! The size is 11" x 14". Available in a Pattern Packet.
---
Shirley Nan Ruchong, CDA
2440 Frank Street, Eureka, CA 95501
Phone: 707-445-1512 - Email: Shirley@ShirleyNanRuchong.com