The Gallery features artwork that is for sale. You may purchase by going to "Shop Online" and click on "Gallery" then the appropriate heading.
The Rose and Still Life series is painted on Canvas or Masonite Panels and is framed.




Click to Enlarge


Prev 1 2 3 Next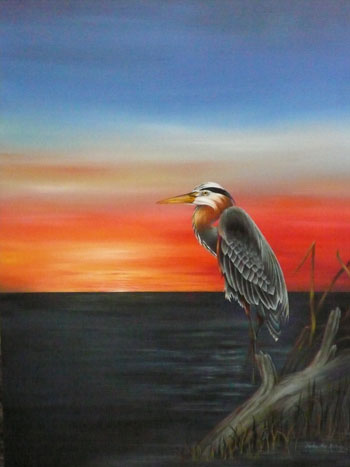 The Gift
Oil on 3 foot by 4 foot canvas. This design was commissioned by my daughter Melissa for her boyfriend Dan's birthday. She asked for a Heron painted on the sunset background that I love to paint. Melissa's sunset photographs inspired me! The Heron is the design of Sherry Nelson, MDA.
---
Shirley Nan Ruchong, CDA
2440 Frank Street, Eureka, CA 95501
Phone: 707-445-1512 - Email: Shirley@ShirleyNanRuchong.com