The Gallery features artwork that is for sale. You may purchase by going to "Shop Online" and click on "Gallery" then the appropriate heading.
The Rose and Still Life series is painted on Canvas or Masonite Panels and is framed.




Click to Enlarge


Prev 1 2 3 Next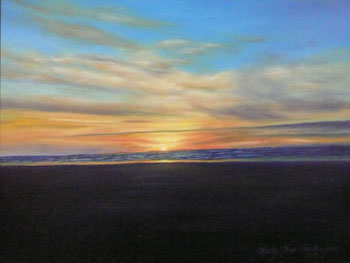 Year's End
This is oil on canvas of a beautiful sunset at Clam Beach on New Year's Eve 2006. At the horizon are tiny lights showing where the crab boats are fishing. I drew my inspiration from a photograph taken by my daughter Melissa.
---
Shirley Nan Ruchong, CDA
2440 Frank Street, Eureka, CA 95501
Phone: 707-445-1512 - Email: Shirley@ShirleyNanRuchong.com